Challenge to build the world's longest 700 mm parts by cold forging.
Nagakura Manufacturing Co., Ltd., corresponds to the world market with cold forging.
While making the most of the benefits of cold forging, we are applying maximum efforts in working on manufacturing beyond the limits.
It is also our pride that cold forging has made it possible to produce the longest parts in the world like no other.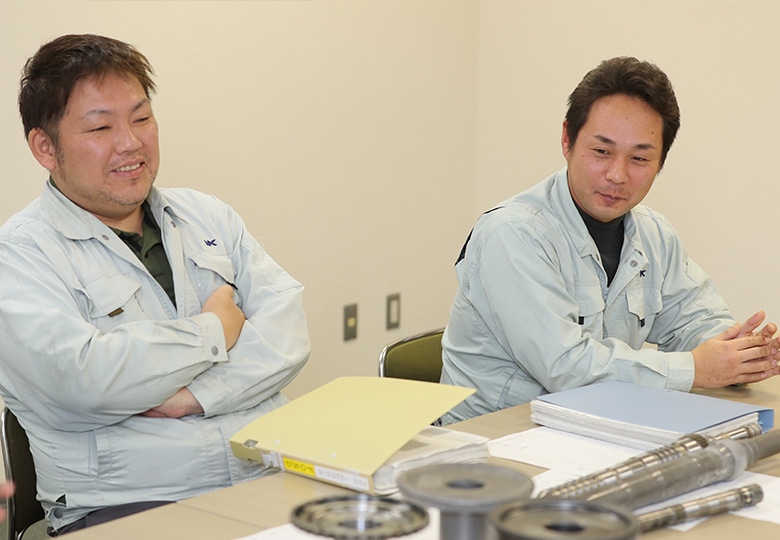 PROJECT STORY01
We will keep the promises to our customers.
The main feature of cold forging is the ability to save materials and save energy. Also, to make the time and cost of parts production as efficient as possible. However, the realization requires experience, trial and error to determine the strength of iron, and technical skills to realize the concept. Therefore, taking advantage of our ability to produce from molds in-house, we can apply the unique mold design to a special long stroke press of 500 mm and customize it to a dedicated die set, making it the world's longest with a total length of 700 mm, allowing for succession in mass production of parts. Furthermore, by realizing an efficient process design to the limit, we were able to meet the requirements of cost and delivery time promised to our customers.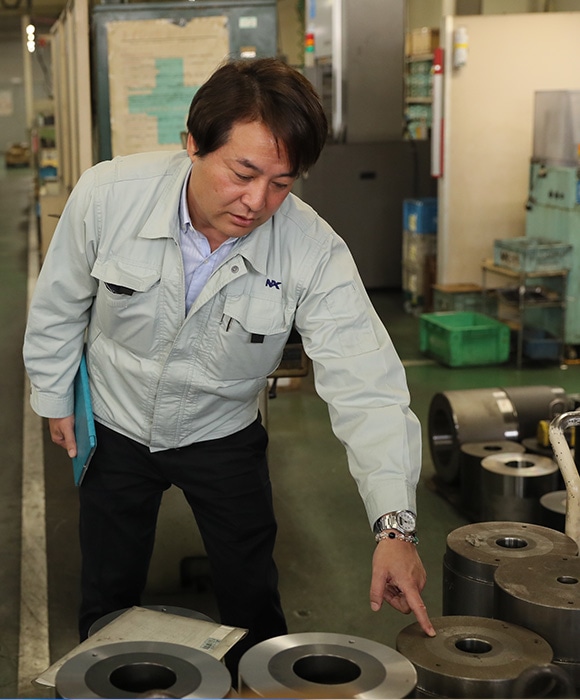 PROJECT STORY01
Uniqueness of our company's production.
This process design and mold design knowledge goes beyond the limits of cold forging metal processing. By finding the crush limit of iron and releasing molding load with our unique molding technology, we have made it possible to make things that are considered impossible. Behind the world's top-level technology and proposal capabilities, there is a history of Nagakura Manufacturing's challenge as a leading cold forging manufacturer. The spirit inherited from the president of Nagakura is "Don't give up until you succeed." Learn in the field what is not listed in the text manual, and make use for future proposals. This is the Nagakura style of production.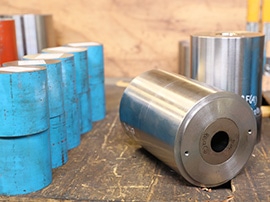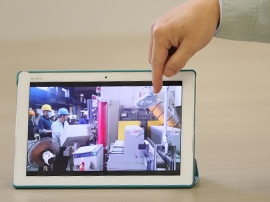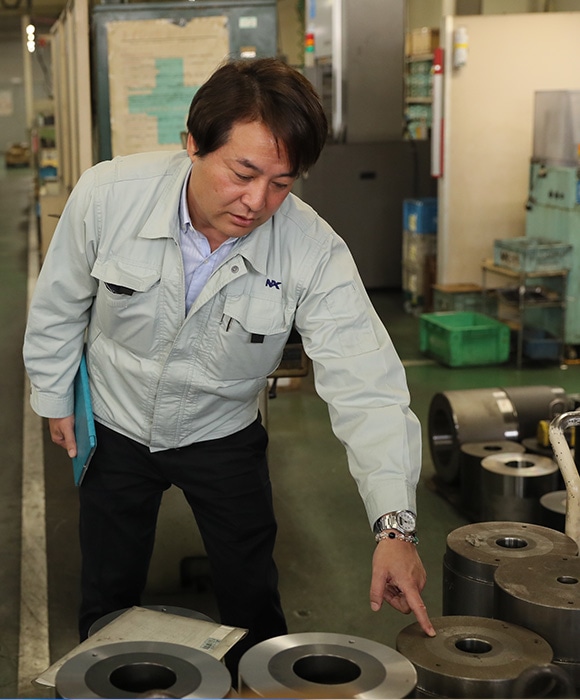 PROJECT STORY

01

Focus
Cold forging has the power to bring people good fortune.
Iron is a natural material that comes from nature, and is a very interesting substance that can be transformed into any shape by heat or power. In the old days, "Hot Forging," in which iron was softened by heat typified by Sword-Smithing, was shaped and struck to increase strength was mainstream. However, in the industrialization process, time and effort directly affect costs, leading to a burden on consumers.
On the other hand, it is easy to cut out the shape from a large element, but an excess amount of iron is generated and the waste of resources becomes a major problem in mass production. The response is a new technology called cold forging using lubricants and smooth molds. Saved resources are used to efficiently make parts that are resistant to twisting and external pressure. As a result, cost advantages are maximized. We believe this technique will bring fortune to people's lives.