From forging to metal forming, and beyond.
Equipment group to meet customer requirements:
• Development environment that can produce molds that realize complex shapes
• 1,600 Ton press that can forge metals exceeding 5 kg
• Nagakura's proprietary machining equipment that realizes customer's fine quality requirements
• Measuring equipment that can measure and output 300 measurement items in less than 5 minutes

We will respond to customer requests with impact.
For Forging
For machining
For Heat treatment
For quality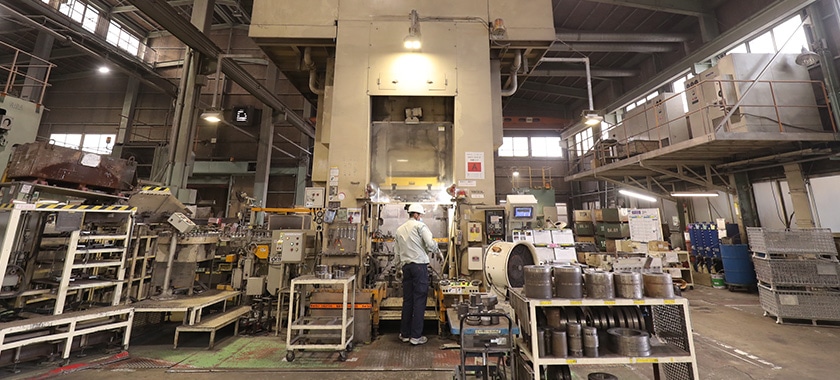 1,500 Ton class vertical mechanical hammer press
Cold forging to press metal at normal temperature.
As the metal mass and deformation increase, the amount of energy required for processing also increases.
Nagakura owns four 1,500 ton class vertical mechanical presses as general-purpose equipment for mass production processing. Mass production of large metal parts has been realized.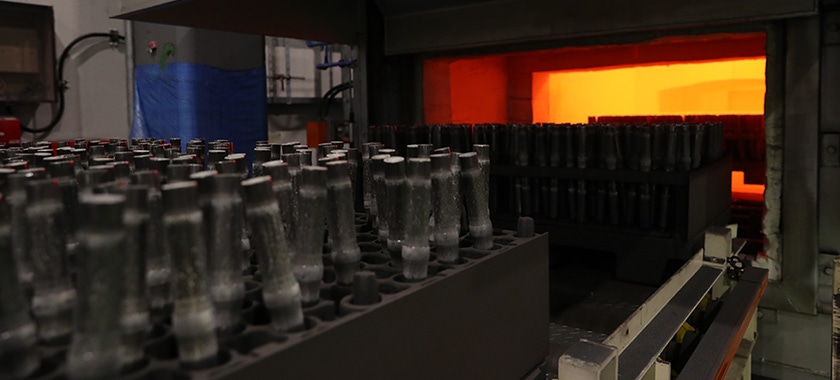 Heat treatment equipment according to application
Heat treatment of metals can increase their hardness.
Nagakura utilizes various heat treatment facilities necessary for product realization to achieve hardness that meets the requests of customers.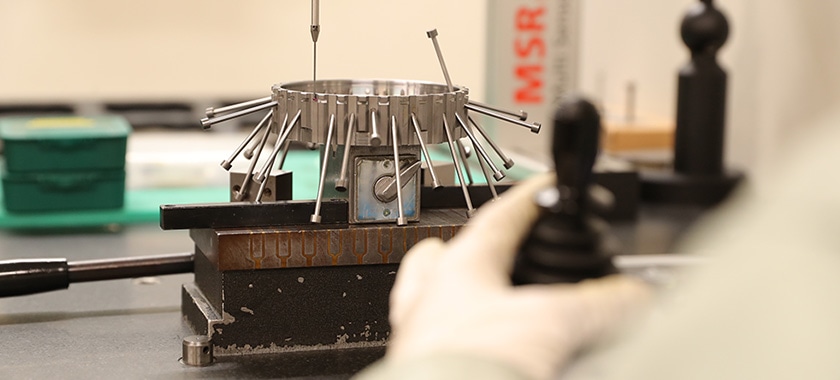 Measuring equipment that guarantees high quality
Product quality is produced by high processing technology and mass production equipment, but accurate measurement of them can prove high quality is maintained.
We can guarantee product quality to our customers with various measuring instruments such as 3D measuring instruments, shape measuring machines, laser measuring instruments, and advanced measuring instruments.
FACILITY

TO THE FUTURE
We always keep our attention on the cutting edge equipment overseas and keep collecting information and introduce it as needed.
On the other hand, the variation of internally manufactured equipment has dramatically increased in the past 10 years and has supported the growth of the company.

To meet Nagakura's specs:
• State-of-the-art equipment made overseas
• Stable equipment made of quality made in Japan
• Dedicated equipment manufactured in-house

We will leave an impact on the world with "Nagakura Only Manufacturing" realized by effectively utilizing all of these equipment sources.